We Have Helped Thousands of Customers Fly American Airlines with Their Emotional Support Animals
American Airlines have updated their requirements for emotional support animals on July 1, 2018.  American Airlines has new guidelines requiring each passenger with an emotional support animal to provide medical recommendation letter from a licensed therapist or Doctor and Health Certification from your Vet.  We can Help you with this process if you can't obtain letter of recommendation from your own Dr or Therapist through our network of therapists.  We also offer expedited services and can have letter for your travel needs in 24-48 hours from purchase date.  You can purchase letter at link below;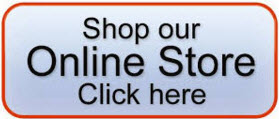 Requirements in the Cabin
Emotional  and  psychiatric support and fully-trained service animals can fly in the cabin at no charge if they meet the requirements.
Animals must be able to fit at your feet, under your seat or in your lap (animals to be seated on lap must be smaller than a 2-year old child). For safety reasons, you won't be able to sit in an exit row when traveling with your service or emotional and psychiatric support animal.
Emotional support and service animals cannot:
Protrude into or block aisles
Occupy a seat
Eat from tray tables
If your animal doesn't fit within the allowed spaces, you may need to:
Rebook on a flight with more open seats
Buy a ticket for the animal
Transport the animal as a checked pet
Advance notice required
To travel with an emotional support and psychiatric service animal in the cabin, you must contact the Special Assistance Desk with all required documentation at least 48 hours before your flight.
Documentation validation will include American Airlines contacting your mental health professional.
Download American Airline  Emotional Support Animal Forms Here;
Sanitation Forms For Flights Over 8 Hours;
Free Registration Form
USA Service Dog