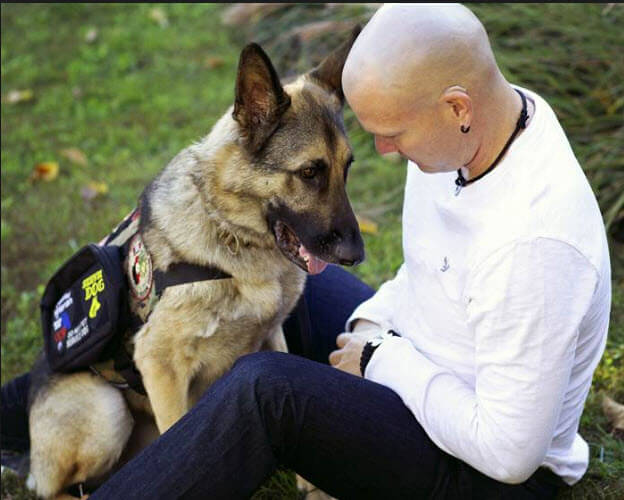 At USA Service Dog Registration we are often asked how to make your dog a service dog? A service dog by definition is a dog that helps somebody with a disability. Service dogs can help with a number of conditions like those listed below.
Following Conditions a Service Animal May Help With
Guide Dog
Mobility Aid Dog
Seizure Alert Dog
PTSD Service Dog
Hearing Alert Dog
Diabetes Alert Dog
Migraine Alert Dog
Narcolepsy Alert Dog
Seizure Response Dog
Psychiatric Service Dog
Narcolepsy Response Dog
How Do I Make My Dog a Service Dog?
Once your dog is trained to assist with a disability you can register with us to be recognized in our national database, registration is free and you can Register Service Dog Here
Many individuals train their service dog's on their own, or you can find service dog trainers at this link Service Dog Trainers . The first step is to know what the requirements and laws and access rights for service dogs. Title II and Title III of the ADA defines Service Animal as any dog that is trained perform tasks for the benefit of any person with a disability. The disability may include physical, sensory, psychiatric, intellectual, or other emotional disability.
The American Disability Act of 1990 defines service dogs as a dog that provides a professional service to individuals with disabilities that require their support will be allowed access to public places when accompanying their handlers. This is not limited to seeing-eye dogs as commonly believed!
Training Your Service Dog
Many handlers have trained their own service dog to assist with their personal disability. Purchasing a trained service dog or having your dog trained can cost thousands of dollars, therefore many train their own dogs. Training a service dog is time-consuming but very rewarding, it is important to put in enough time to train your future service dog. While the United States has no minimum requirement, international standards suggest approximately 120 hours over six months. During this time when training we also recommend public distraction training, many of our trainers find that stores like Home Depot and Lowe's very accommodating when in training. It is important to have a service dog "in training" vest on your dog during this time so people know he is working.