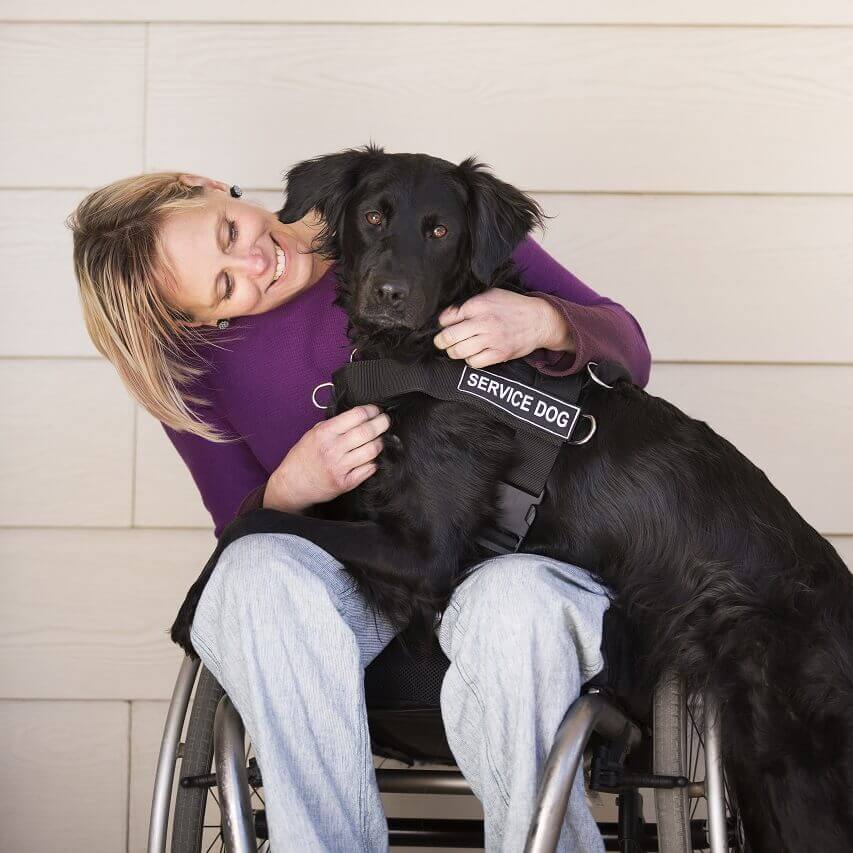 At USA Service Dog Registration we can provide you with free registration and gear for your service dog.  ADA service dog registration is free and our on-line service will provide you with an official registration number through USA Service Dog Registration. This ADA service dog registration number can be retrieved at any time on our website to demonstrate your service dog is registered.
Where Is My Service Dog Allowed?
Under the federal law ADA (Americans Disability Act) both state and local governments, businesses and non-profit organizations that serve the public must allow service dogs and service animals and their handlers full access to their premises where the general public is allowed to go. This guideline certainly has some limits, for example, a service animal will be allowed into a hospital waiting room but not in the O.R. Or the service animal will be allowed into a restaurant but not the kitchen area where food is being prepared. The Air Carrier Access Act (ACAA) allows that a service dog may travel with its owner on an airplane. Prior to flying check with your airline regarding service dog details.
When is a Sevice Dog Considered a Service Dog?
A service animal or dog is considered a service animal once it is trained to assist with a disability. The most common example is a seeing-eye dog, but service animals assist with many types of physical and mental disabilities. Some service animals have even been trained as medical alert dogs and can detect when the handler's insulin levels have dropped. Service dogs are amazing partners to individuals struggling with disabilities.
If you have a service animal make sure you have the appropriate gear for when out in public, you can find all our vests and credentials at the link below.